This jacket has a good balance of being both durable and lightweight, and can be easily carried around. It is designed to fit close to the body in order to reduce movement from wind. It fits snugly at the waist.
POLKATEX: World class water repellent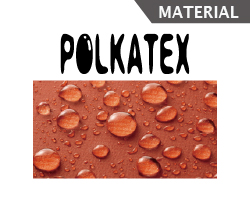 Compared to standard water repellents, POLKATEX is world class water repellent due to its lasting durability. POLKATEX not only repells light rain easily, it also has oil repelling properties making it resistant to staining as well. Montbell's original application technique prevents POLKATEX from peeling off due to abrasion or washing, two of the most common reasons a standard water repellent will wear down over time.